WOMAN-OWNED || BLACK DESIGNER || TORONTO, ONTARIO, CANADA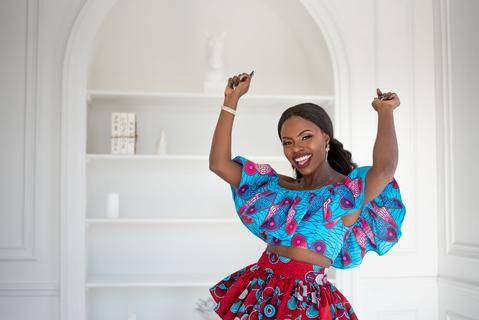 Kaela Kay is a lifestyle brand for the modern woman who wants to express her inner colors in an outward way. The focus is on bold and vibrant prints in classic and classy silhouettes that can be worn by women in a wide age group and various sizes. The brand chooses to work primarily with African prints (Ankara) to show the beauty in the textiles from West Africa (predominantly Ghana, the CEO's ancestral country). Kaela Kay gives a fresh face to these traditional prints in styles and silhouettes that are modern, fun, creative and current.
The brand is manufactured in Canada to support the local Canadian economy, empower women in business (all staff members are women) and to ensure quality that is monitored in-house by the CEO herself. Catherine Addai is the CEO, designer and lead stylist of Toronto based clothing label, Kaela Kay. Her story of how she turned her passion side-hustle into a successful six-figure clothing company is truly remarkable. Her mother gifted her a sewing machine in 2012; and in 2013 Catherine debuted her first collection. With an educational degree in Health Informatics, she worked the corporate ladder for 10 years. In 2017 Catherine quit her job to focus on running her business full-time; and in April 2019 opened her first retail boutique in Toronto, Canada. In between, she's taught herself to sew, design, manage people, and be a business woman – all with no formal training; simply hustle and heart.